NUS LAW MATRICULATION WEEK 2019
For those who couldn't make it for law camp, or those who just want to have one last hurrah before university starts, Matriculation Week consists of 1.5 days of fun and games with a storyline spun-off from Law Camp.
Come down to make new friends, form bonds with your orientation group, and help solve the final mystery of orientation!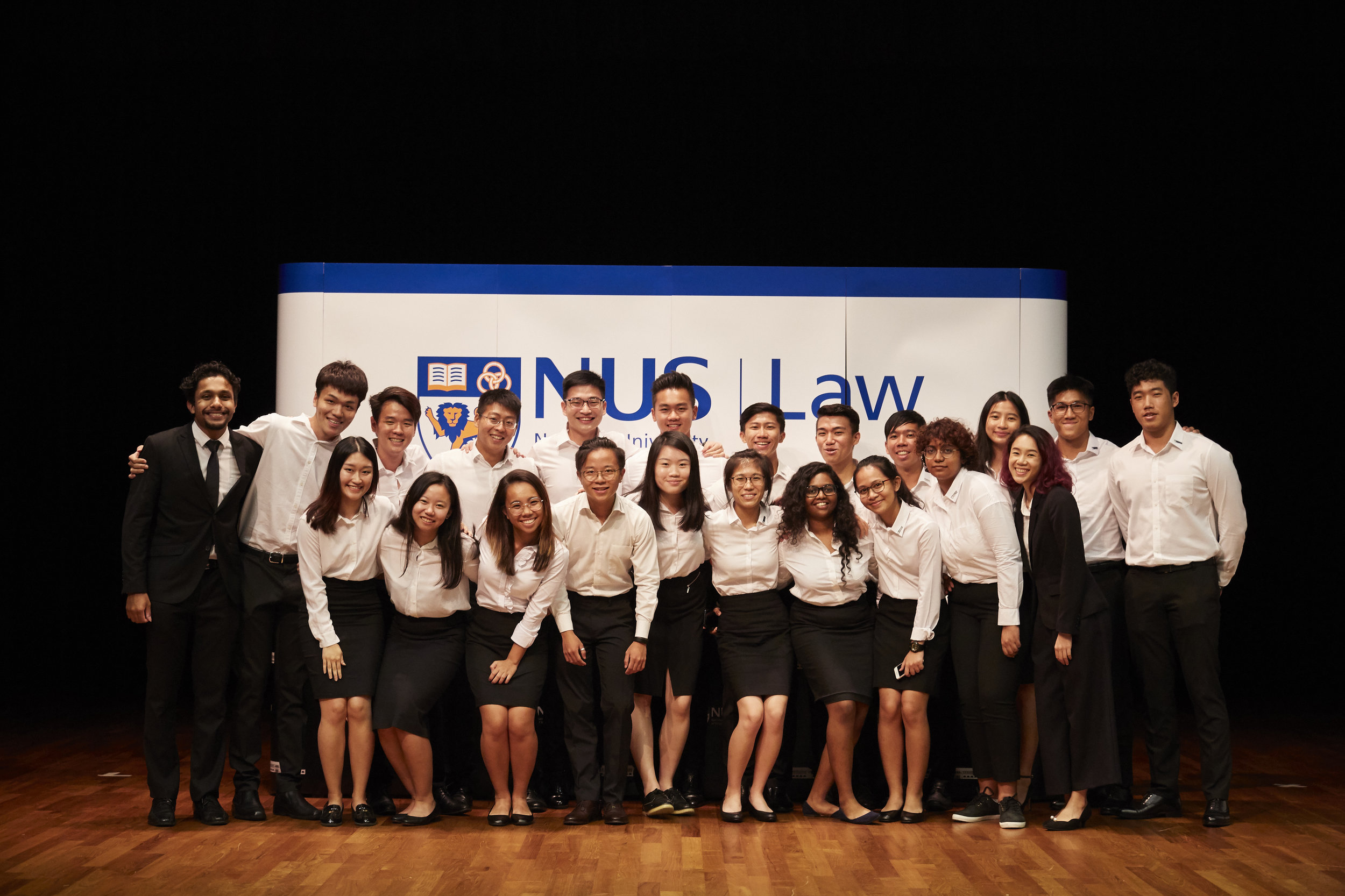 FRESHMEN INAUGURATION CEREMONY
The Freshman Inauguration Ceremony (FIC) signifies the official matriculation and welcome of the newest batch of law students into the law fraternity.
Matriculation Week isn't just fun and games – the academic events are significant as they introduce freshmen to the law school curriculum as well as what lies beyond law school. Consisting of external visits to private law firms, the student life fair comprising of subject, sub-club and sports booths, as well as a networking event, freshmen will definitely feel prepared to take on the next 4 years in the Faculty of Law.
A celebration of the end of the orientation period, students come together to enjoy one night under the stars with food, drinks and music performances from their batch mates as well as their seniors.
Serving as the last official orientation event that the Faculty of Law has, Law Bash is centred around celebrating and embracing every student's personality and allowing their inner beauty to shine through. Taking place on 24th August with numerous exciting performances lined up, it is the perfect final event for freshmen to come together to enjoy the program, support their house representatives, and end orientation on a high.