Interested in Pro Bono?
Sign ups are now open!
The Golden Years Project is targeted towards caring for and promoting legal awareness among the elderly community. It is a collaboration with Lions Befrienders, Law Society Pro Bono Services and Singapore Management University School of Law. The activities consists of informative legal talks on senior-centric issues (for instance, Lasting Power of Attorney) and "befriending" segments that will encourage interaction between the volunteer and seniors. This will be an opportunity for freshmen to learn how to communicate legal knowledge to a layperson and the proper etiquette when approaching this particular community.

Dates
26th June 2019 (10-12pm) - Pre-event training and briefing
5th July 2019 (2-5pm) - GYP Visits
10-12th July 2019 (2-5pm) - GYP Legal Talk
Project BUILD aims to establish a foundational understanding of the legal conundrums faced by foreign workers in Singapore. Freshmen partaking in this Project will learn more about labour laws and policies in Singapore. Project BUILD is collaborating with a foreign worker dormitory for a tour of their premises in addition to interactions with the foreign workers themselves. The culmination of the project would involve a legal presentation conducted by volunteers.

Dates
25th June 2019 - BUILD Briefing and Dormitory Tour
30th June 2019 - BUILD Legal Presentation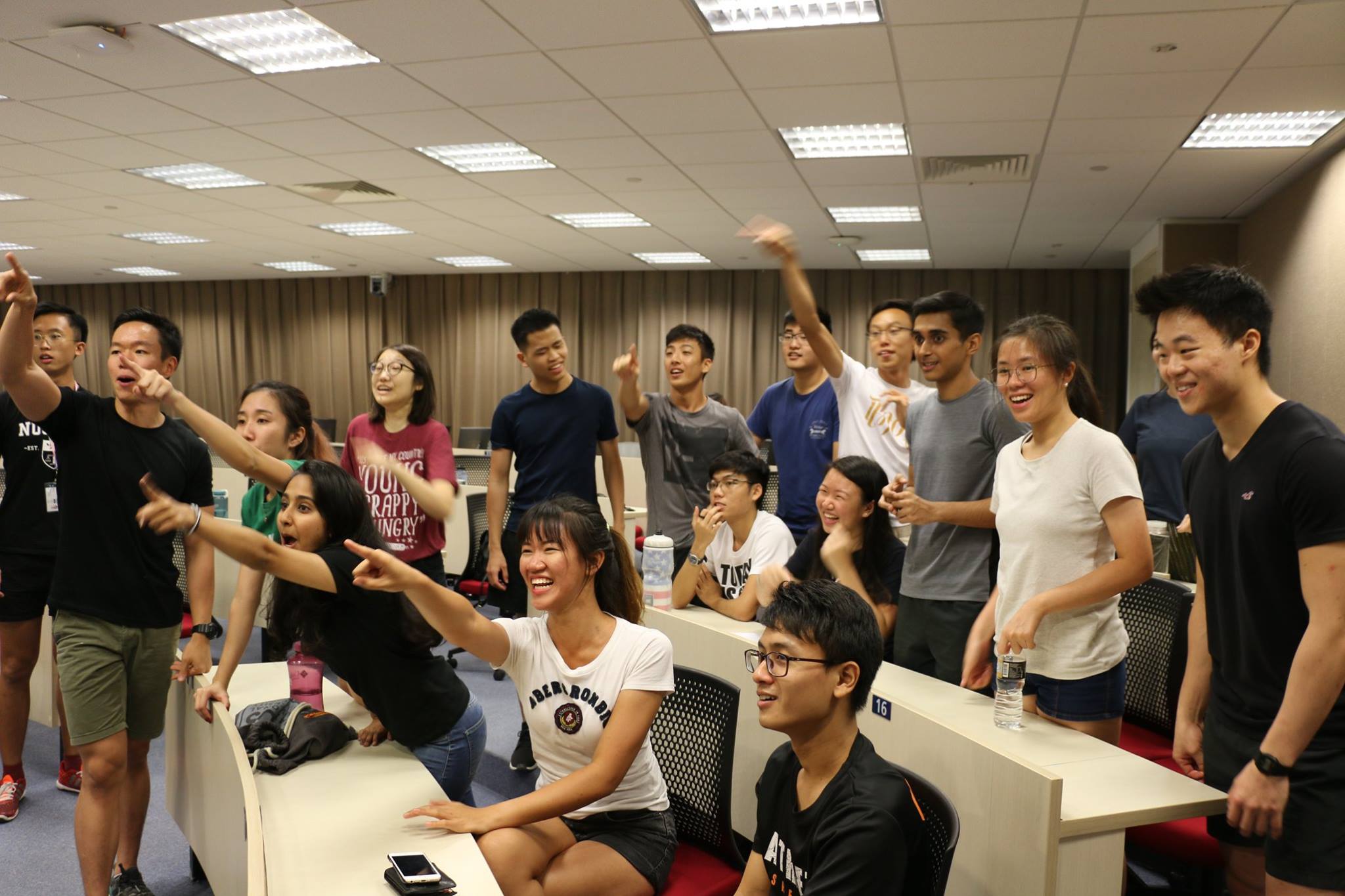 Project LAWs (Legal Awareness Workshop) aims to impart relevant information related to social problems faced by young students growing up in Singapore and raise legal awareness both to the incoming freshmen and the youth-at-risk at our beneficiary, Assumption Pathway School. In LAWs, freshmen will have the opportunity to interact with and educate youths-at-risk about pertinent issues and laws that concern the youth, such as Labour Law, Cyber Crimes and General Crimes. In the course of this project, students will be preparing a skit based on legal information given to them.

Dates
25th June 2019 - Day 1 Preparation/Introduction
4th July 2019 - LAWs Practice Skit
5th July 2019 - LAWs Recce of Assumption Pathway School
15th July 2019 - LAWs Full Dress Rehearsal
19th July 2019 - LAWs Actual Performance


Legal clinics is an opportunity for volunteers to witness firsthand how practising lawyers take on pro bono cases. Freshmen who take part in this event will be able to meet new lawyers and assist them in their work. They will be responsible for taking down information that the potential litigants have provided.

Dates
21st June 2019 - Legal Clinics Training Session
*Legal clinics run all the way through till 20th July 2019. Participants will be assigned one to two slots each throughout the whole duration.


Project LINK aims to educate underprivileged youths about the law through presentations and to provide freshmen with a first-hand experience of the struggles faced by their peers. Freshmen would be involved in making a legal presentation and providing information of employment rights for these youth, who are or will be working part-time or full time. There will also be activities for the freshmen and youths can engage in together for freshmen to gain exposure to the beneficiaries. In the course of this project, freshmen will come up with a presentation for the youths with the relevant legal information (which we provide). The beneficiaries of this project are Sengkang Family Service Centre and Salvation Army, Youth Development Centre.

Dates
24th June 2019 - Day 1 (talk)
28th June 2019 - Day 2 of LINK
4th / 9th July 2019 - Day 3 of LINK